How to Use Oils & Plant Butters
learn how to use carrier oils and plant butters for skincare, infusing and more
Carrier Oil Blog
Oil profiles, recipes, fatty acid basics and more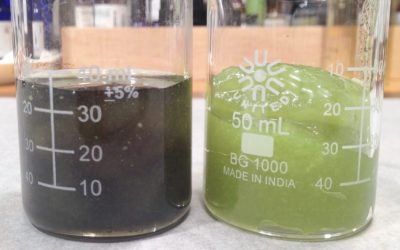 One of my favorite oils, this one from the Pacific basin, is Tamanu Oil. The tree has so many 'common names' over such a wide area, there is no other easy way to describe it except to jump to the Latin even if it is a mouthful of a name. Caulophyllum inophyllum Common...
A Reference Guide to Carrier Oils
Power of the Seed gives you a complete picture of the lipid oils. Whether you are a formulator, herbalist, or massage therapist, or you simply want to take better care of your skin naturally, this book will take you from curious to understanding and mastery of these wonderful raw ingredients.
"I'm in love with this book. It's a richly detailed and well organized compendium of everything you could ever want to know about oils. The book is written with love and deep respect for the power of the seed. The writing is vivid, spirited, and enjoyable. This book will be referred to time and again and is highly recommended." An Amazon review.