The rose plant family has many oil-producing plants in both tree and shrub form. In this one family, we find fruit trees like peaches, plums, and cherries, and shrubs like raspberries and blackberries.
I added a list of some of the rose family oils at the end of this post.
What is interesting is that the oils fall into two distinct groups.
The oils from the stone fruits that are high in Oleic acid, tend to be pale in color and make good base oils.
Then we have the berry and shrub oils that are high in Linoleic and alpha-Linolenic acid, the two essential fatty acids. These tend to be more deeply pigmented and often rich in antioxidants and other plant compounds if not overly refined.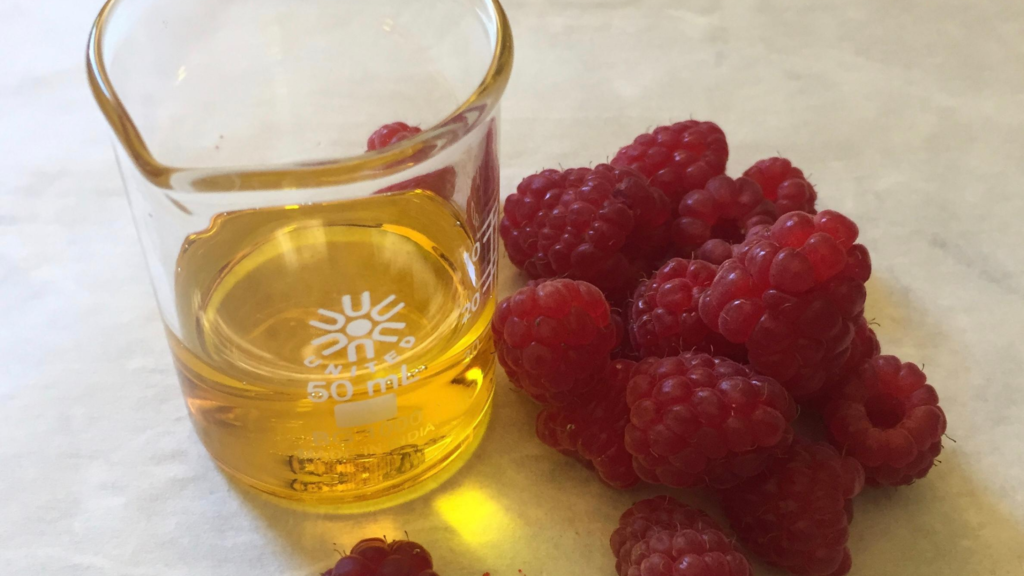 So for this facial oil, I selected a base of apricot kernel oils and plum kernel oil and then added some rosehip seed oil along with raspberry seed oil and blackberry seed oil.
Rose Facial Oil Recipe
The recipe below is in parts.
2 parts apricot kernel oil
2 parts plum oil
1 part rosehip seed oil
1 part blackberry seed oil
1/2 parts raspberry seed oil
Get a copy of the recipe card and a list of oils from the rose family.
Variations and Substitutions
Both apricot kernel oil and plum seed oil are high in monounsaturated fatty acid oleic acid. They tend to be minimally pigmented with mild to no scent.
You could substitute peach kernel oil or almond oil for either of the two here.
The rosehip seed oil contributes the two essential fatty acids and if an unrefined version a good dose of antioxidant carotenoid pro-vitamin A.
The berry oils, in this recipe blackberry and raspberry seed oils are both high in the two essential fatty acids, linoleic acid, and alpha-linolenic acid.
They are also both, rich sources of anti-oxidants.
A note on rosehip seed oil and pigment
I've seen rosehip seed oils that are bright red in color and others that are quite pale. The lipid oils can vary quite a bit depending on the method and amount of refining involved!
If you have a highly pigmented rosehip seed oil, you can dilute it with almond oil or another neutral oil from the rose family.
I've found a 1:6 ratio works well. You still get the skin-nourishing benefits of the rosehip seed oil without creating a combination that might turn your skin temporarily orange!
In this recipe, we find a nice balance of skin-nourishing base oils.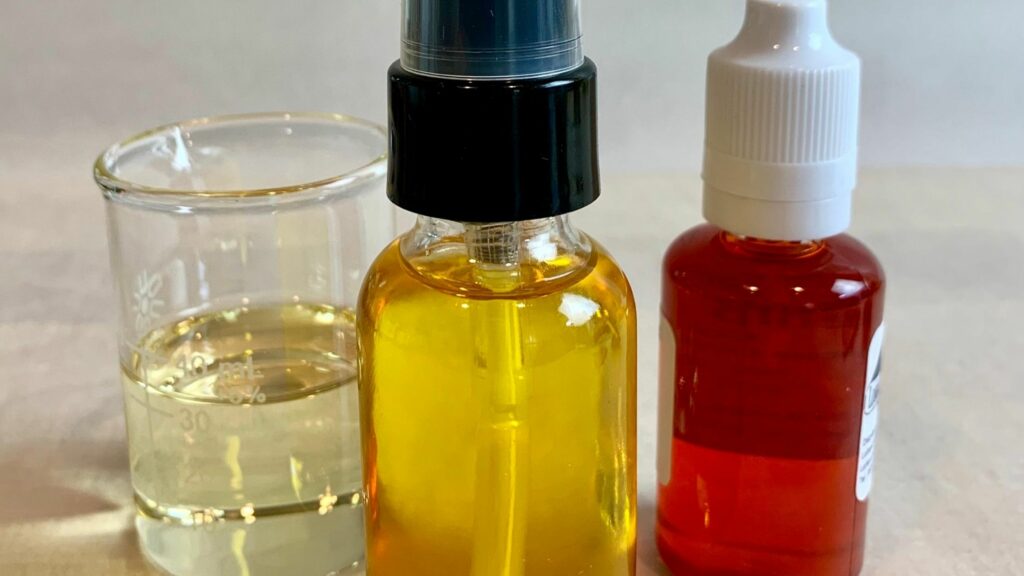 Lipid Oils from the Rose Family
From this one family we have:
Plum kernel oil
Peach kernel oil
Almond oil
Apricot kernel oil
Rose hip seed oil
Raspberry seed oil
Blackberry seed oil
Quince seed oil
Apple seed oil
Cherry kernel oil
Strawberry seed oil
Cloud berry seed oil
Pear seed oil
Pear and apple seed oil are still relatively new to the market, and as time progresses I anticipate we will see more unique oils from this family! Here's a video on some of the different rose family oils.
Have you worked with any of these rose family lipids recently? Share in the comments below.