My Philosophy
Knowledge and understanding of the fatty acids is so fundamental to really understanding fixed oils, their actions, and properties I recommend diligence and study to master them. I want to help you understand the world of oils too.
In Power of the Seed I specifically point out my lack of chemistry background concluding the single class I took in college didn't confer any degree of expertise in the field. I have however picked up the chemical basics necessary to understand the fatty acids, structures and associated compounds of the fixed oils.
"You must be a scientist!" I hear when someone comes into my workshop and sees the brown storage bottles and jugs of oil. Nope, I'm not and you don't have to be either.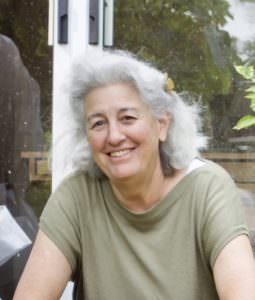 Pick my brain $90.00 per hour
After twenty years in the field of health and beauty I can help with:
Understanding the fixed oils having authored Power of the Seed
Topical Herbalism
Making natural and custom skin care
Working with natural materials, wholly formulating with natural materials
I can offer you a variety of ways to help you get further faster in natural formulation and product development.
Over 20 years I've learned to formulate from a very natural palette of ingredients avoiding most of the cosmetic chemicals including emulsifying wax, and other forms of synthetic materials. The following are guidelines for working with me. Contact me and we can devise a plan that works for you.
Testimonial:
Working with Susan was a great experience!  As a novice formulator I was looking for input and validation that I was on the right track. In addition to having her book, Power of the Seed, as a superb reference, speaking with her directly was so helpful to me. Her expertise and knowledge helped me confirm my ideas and she provided incredibly valuable suggestion on how I could improve my formula even more. I wouldn't hesitate to seek her consultation again!
Erika F.
Option I
A video or voice call to answer questions and guidance in formulating skin care. Emailing questions prior will help us use the time well.
$90 per hour
Option 2
Evaluation of your existing formula, sending the formula prior to our time together and even a sample will help this process. $150/$100 for additional hours.
Option 3
Assistance devising a formula you have in mind. This can vary depending on how much prior work you have done and what you expect as results. $200 to $500
Contact me to set up a session at:
susanmparker48@gmail.com
I can take payments by PayPal or credit card