Power of the Seed was the result of over twenty years working with, researching, and loving the carrier, or fixed oils. These are the oils of nutrition and body care, not the aromatic essential oils. Published in 2014, it has spanned the globe in both print and digital form. World wide sources below.
The response to the book has been enthusiastic and rewarding. A few comments by satisfied readers are below.
---
"I'm in love with this book. It's a richly detailed and well organized compendium of everything you could ever want to know about oils. The book is written with love and deep respect for the power of the seed. The writing is vivid, spirited, and enjoyable. This book will be referred to time and again and is highly recommended." An Amazon review.
"The Power of the Seed is an incredible reference book! It has so much information, and detail about so many different oils I never would have thought to use as a carrier or a base oil. It is great for beginners, to experienced aromatherapists, and massage therapists. I absolutely love how it is organized, and how oils can be found by use, application, fatty acid composition, sap values, botanical family, etc! It really a great reference for anyone who is looking to make their own skincare products. Certainly a unique guide! I've been working with essential oils, making blends for years, and upon discovering this book, it has taken my blending practice to an entirely different level. Thank You!" a recent Amazon review
"Susan, I got your book when it first came out. It is a 'must have'-you did a great job and I recommend it to a number of people. I do keep it right on my computer desk & use it a lot. Hoping to learn more this group, glad you started it.!" a comment on our Lipid Lovers Facebook group
Where to Buy
You can get a copy of the book, in paper or kindle form from Amazon.
Or from The Book Depository for world wide distribution.
Or from the US Publisher Process Media.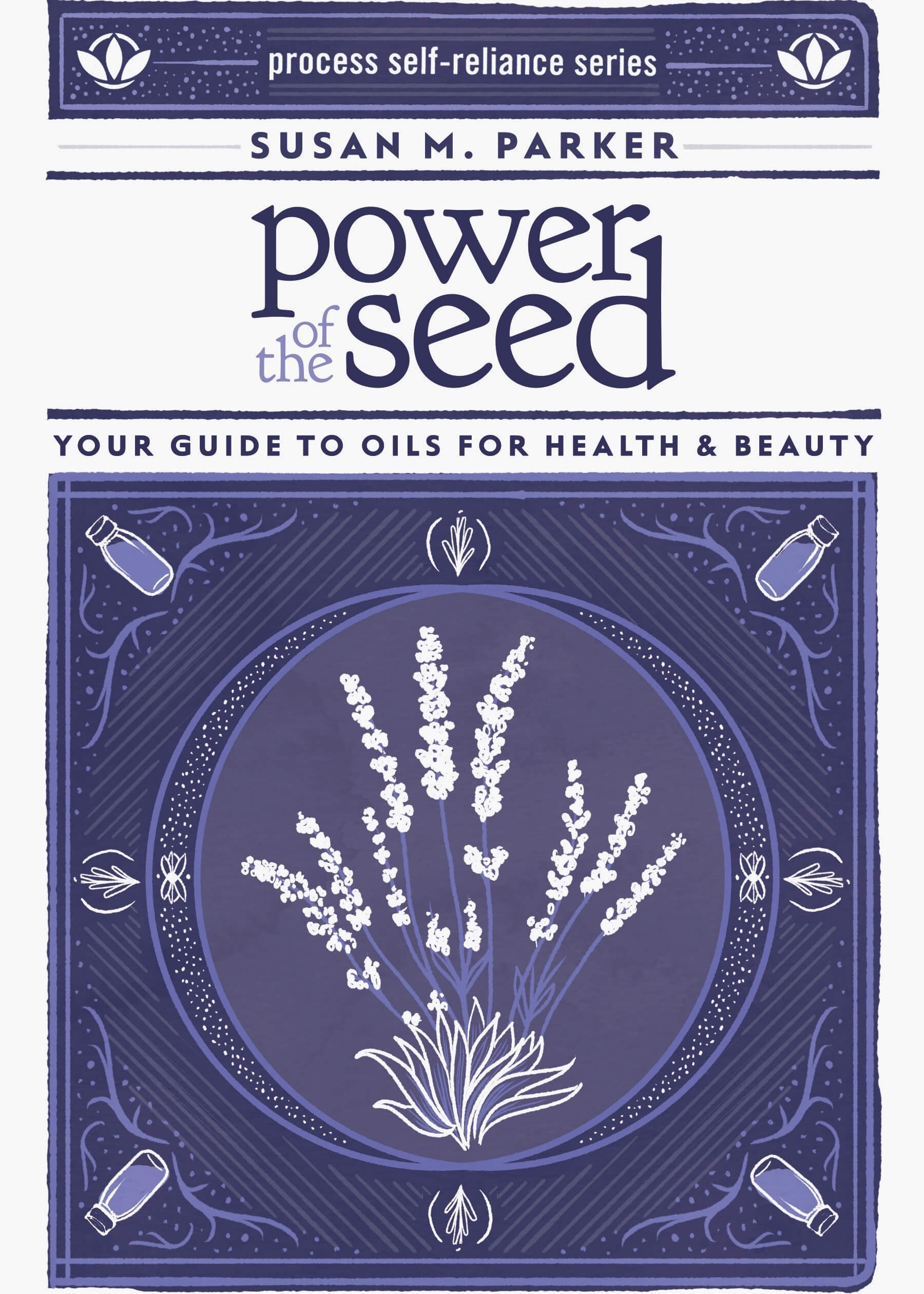 "The world of plant oils is large and diverse. Culture by culture, around the globe and throughout time, oils are central players in all communities. Natural and necessary, the lubricant to nature's smooth functioning, oils are ever-present and integral to the life forms of plants, animals, and humans. The source for all this oil? Seeds. Seeds are nature's oil-producing calorie factories. A storehouse of sunshine within the seed, oils nourish the next generation of plant until it can feed itself through photosynthesis. Seeds and kernels, nuts, and fruiting bodies are complete energy and dietary centers, the grocers of the plant world.
Every seed has the capacity to make oil and carries unique properties from the parent plant. While all oils have a common structural similarity, each plant's seed brings something special to the individual commodity. Spicy, tangy olive oil is uniquely different from rich, flavorful, and solid coconut oil. Contrast similar oil dichotomies throughout the plant kingdom, and the range, variety, qualities, and properties possible become truly astonishing." ~an excerpt from the Introduction of Power of the Seed