I wrote a book. Not just any book but a reference book on a very specific subject, OIL.
This is the kind of oil that you put on your salad or luxuriate in after your bath. Oil, the oily stuff that Nature makes from seeds like olive, or almond or coconuts. The oil that essential oils are diluted in to put on the skin, and that keep your skin from drying out. Fixed oils from plants, the botanical world.
When working with oils over a decade in the 1990's making natural skin care and herbal products, I felt I needed to know more, know what I was working with. In addition to my experiential research, I hit the books, and the internet, and friends who knew chemistry. With that information I compiled a self-published booklet that held the information in one easy reference place. Whew, that was a relief. I used that book for another decade, and shared it with fellow herbalists.
In 2013 I was asked for more copies but, alas, the original printing was gone. In addition, so much time had passed and I had learned so much more, . . .
I set out once again to do more research in all the old places. There was so much more information available now, and so many more oils, and more interest in the subject. Another self-published book, a binder this time captured the new information, and lead in a short period of time to a 'real' book deal. This was exciting.
Now that the book was going to be a forever book – no more self publishing – it needed even more research . . . ; you get the idea. Power of the Seed; Your Guide to Oils for Health and Beauty was published in spring of 2015.
The book has been in the works for over 20 years and now that it is published and out in the world, there is more to learn, and new oils to try, and associated subjects to write about. This website is the place to add this new information and revise old information that needs a new look.
It's also the place to share this exciting oily world with others. This might be you.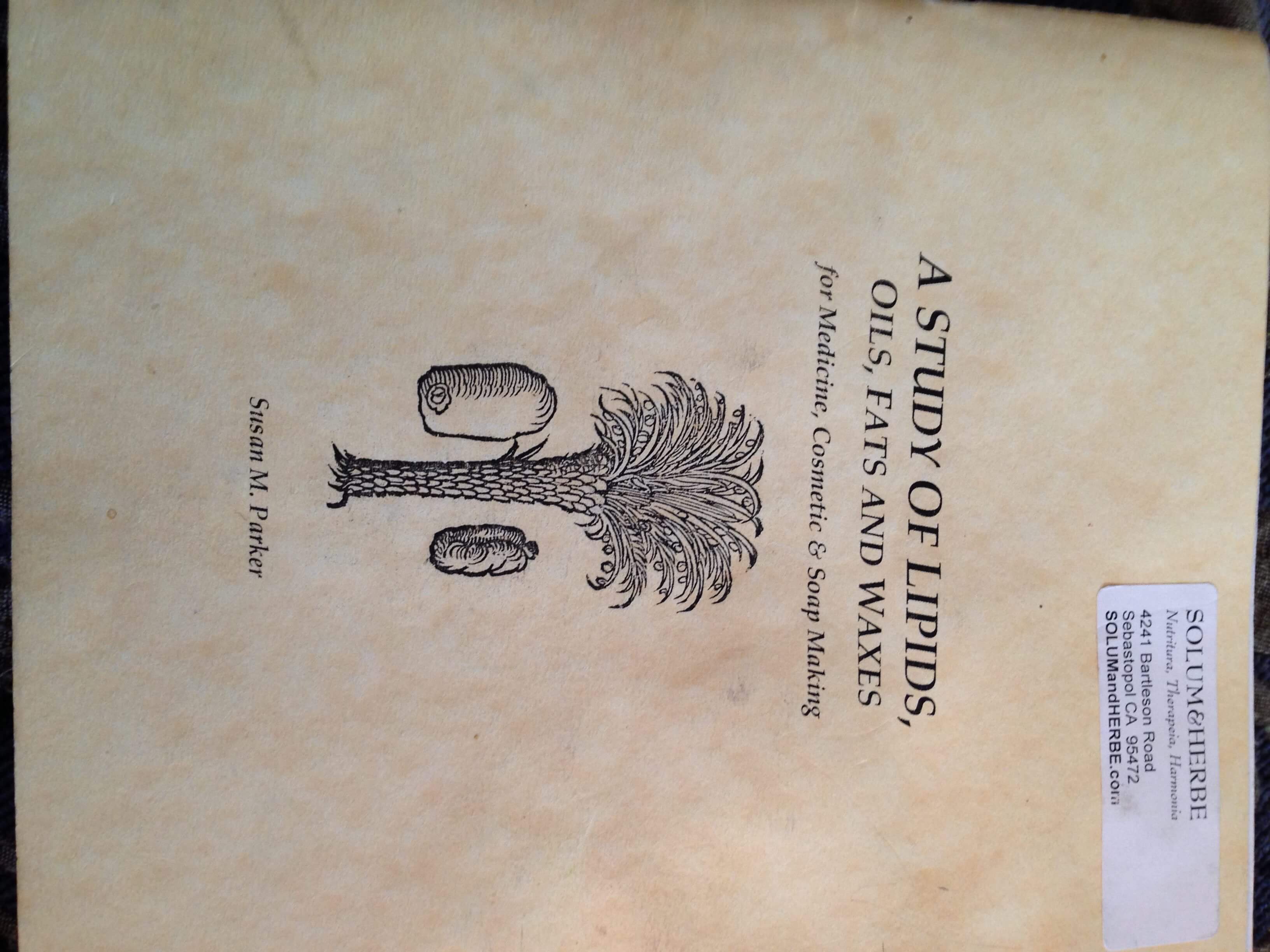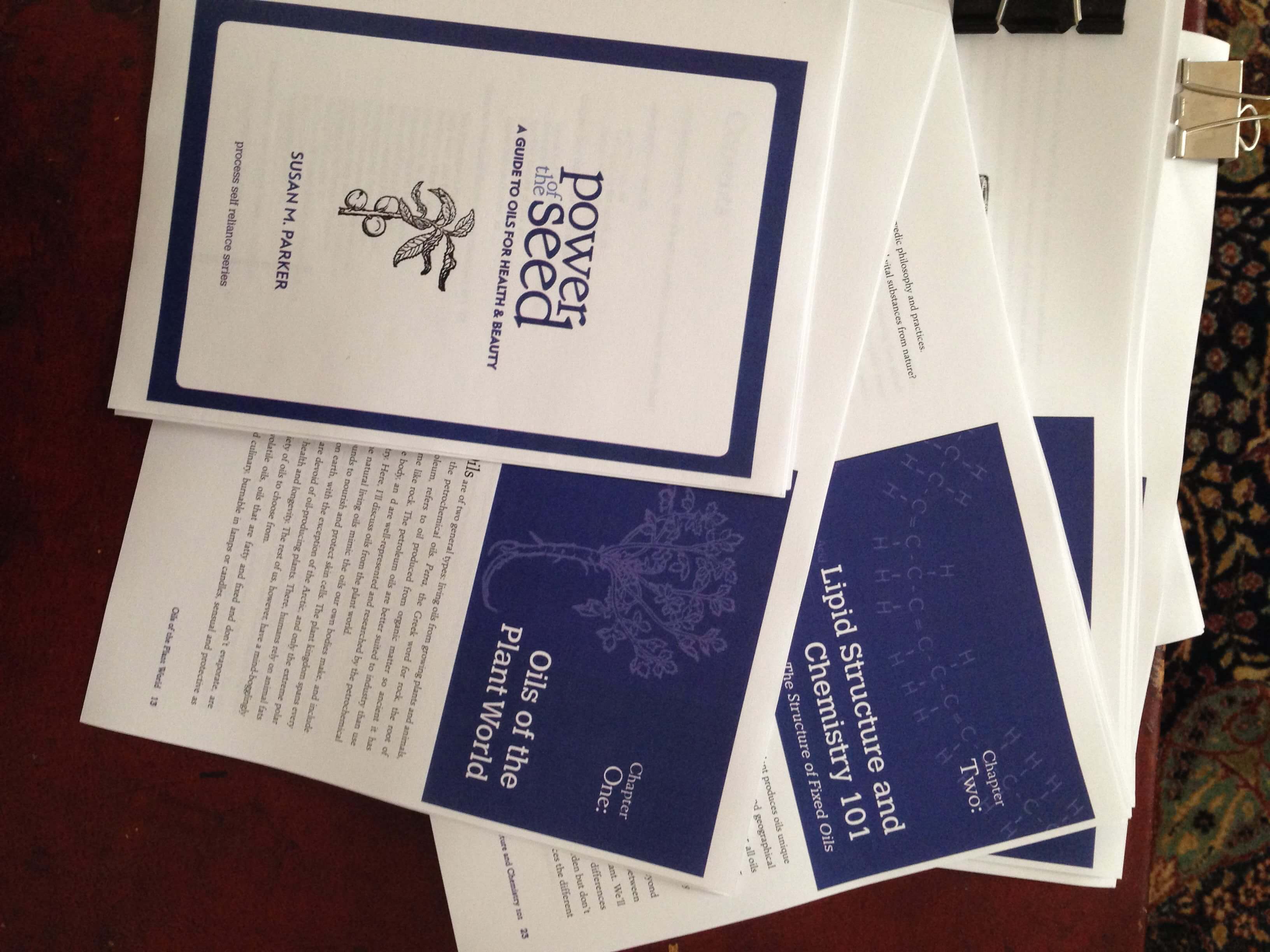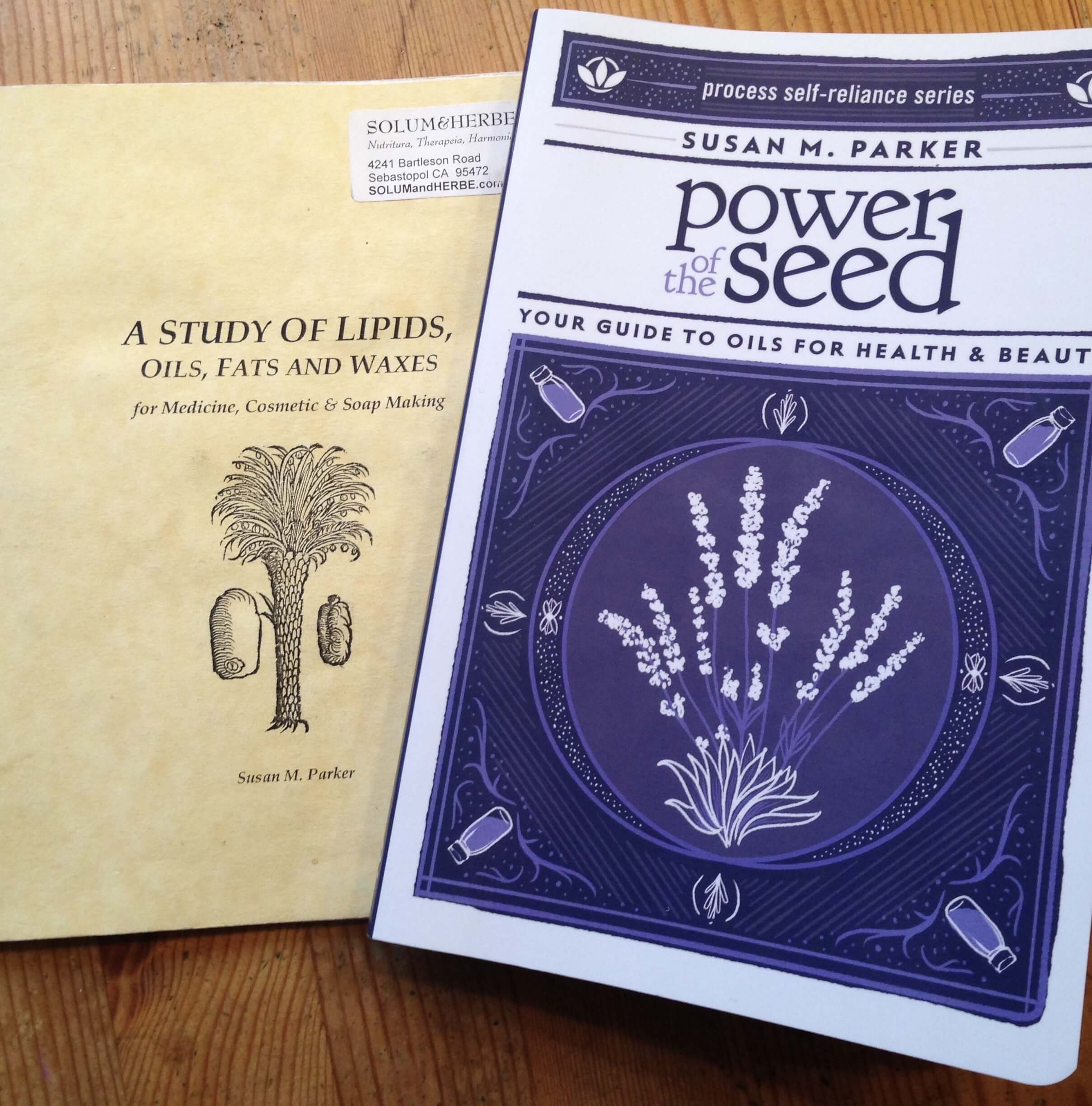 Are you an essential oil enthusiast who is ready to branch out and really learn the role the carriers and more exotic oils can play in your aromatic combinations?
Are you a skincare enthusiast who has tried a variety of oils for use in your products but would now like to understand the differences between the amazing variety of oils available on the market?
Are you a health professional who wants to understand and utilize the wide variety of oils available to help improve your clients inner and skin care health?
I like to think that I speak the language of oils, the fixed carrier oils that are so valuable for our health and well being. This love of the oily, waxy, buttery products from the seeds of the plant world lead me to formulate skin and body care products since the early 1990's. Using both the herbs, aromatic products and the oils of the plant world has enabled me to gain a tremendous amount of experience with the natural materials.
This is experience that I can share with you.
I offer a number of ways to tap into this store of information on the subject of oils.
On line classes
Facebook page, Lipid Love; Home of the Real Oils
Formulating assistance – by the hour or a set contract
Oil subject copywriting review – by the page or job
I also offer a free 30-minute fact finding session to see if I can meet your needs. Contact me.
susanmparker48@gmail.com
Enjoy the video trailer for the book, Power of the Seed, below produced by the publisher Process Media.