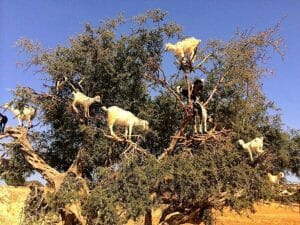 In Morocco, where Argan nuts are grown and harvested for the oil, some exceptionally nimble goats climb into the trees to eat the nuts.
I use argan oil of course, but so often I am using and trying new oils and so even exceptional oils like Argan get pushed to the back of the cupboard.
But recently I discovered Argan is my main go to oil!
How did I find this out? September was the month I completely broke down my house in preparation to moving to Portland. This move had been on the horizon for several years but when you actually take it all apart, pack it up and move, it is its own special kind of tribulation.
With everything needing to be boxed up for transport, I kept a few important things out to use while packing, moving and unpacking.
Usually, I use a variety of oils daily on my skin as I like to try new oils I want to share with you here.
But for now, I've discovered how truly versatile Argan oil is for hair, face and body. It's that one oil to keep in your travel bag and stocked in your bathroom cabinet. Argan is the best oil to keep my hair conditioned and from being a fly away hay stack! And my skin loves it too.
So, why is Argan oil so good?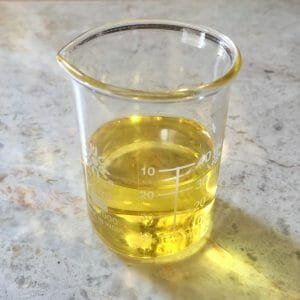 As xerophytes, plants and trees that grow in unusually dry conditions, they develop an exceptional capacity to thrive in a harsh and punishing environment. This property carries all through the plant even into the oil produced by a tree such as argan giving the oil the capacity to mitigate dryness of the skin.
As we age, our skin is less able to produce the needed oils that keep it toned and dewy looking. Dry land plants and trees like argan bring compounds that support skin that may be dry as well as older. In its native Morocco, Argania spinosa or argan oil is used for both culinary use and topically for skin and hair.
Its dry climate origins endow the plant with both morphological and physiological characteristics such as a deeply rooted system that enables it to survive under conditions of severe water deficiency. Waxes special to dry conditions help keep plants moisturized along with unsaponifiable phenols create a protective matrix in the oil that, in turn helps similar conditions found in older skin and very dry complexions.
The exceptional content of vitamin E of the oil too, helps to protect against the oxidation of the poly and monounsaturated fatty acids, important actions where temperatures are high and light unrelenting. The antioxidant properties help to protect our skin from the damage that can happen in daily life from sun and a variety of weather conditions.
And so Argan oil has a newly realized respect from me and will always have a place on my bathroom counter!
What's your go to oil or oils? leave a comment below and share your favorites.