A few weeks ago we looked at drying oils in part 1 of this 2 part blog.
So in this next part I want to focus on dry oils, dry oils in contrast to drying oils.
What makes a 'dry oil' dry?
Dry oils is a relatively loose term used to describe a group of carrier oils (also called lipid oils) that have a dry feel on the skin that do not leave an oily residue on the skin's surface.
Some oils are distinctly oily feeling while others seem to disappear into the skin without leaving an oily surface feel.
So what makes some oils oily while others feel 'dry'?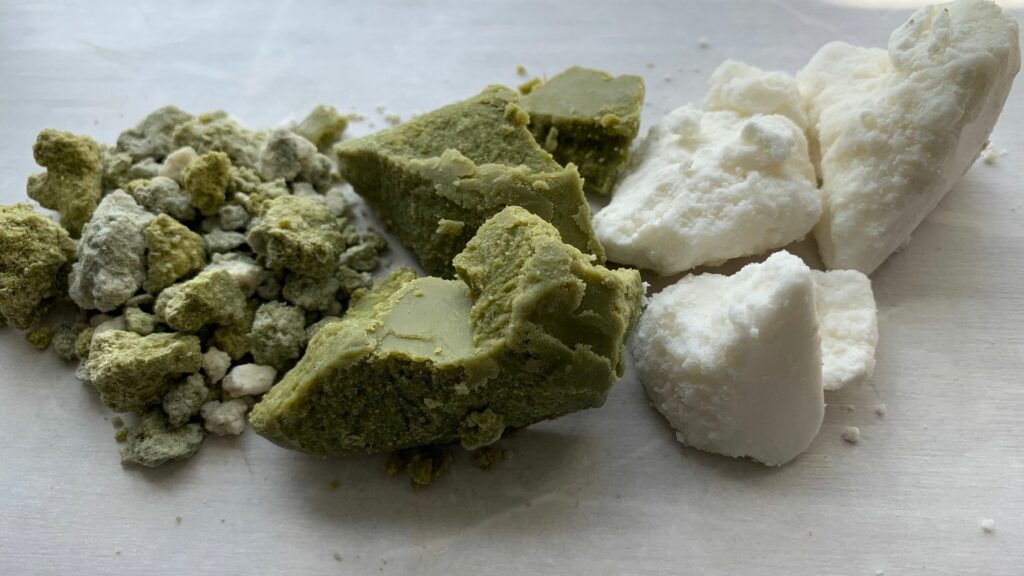 Short answer, a range of unsaponifiable compounds that include tannins. These are the anthocyanins and condensed tannins belonging to the polyphenol group of unsaponifiable healing fraction.
Tannins, along with antioxidants, plant sterols, minerals and vitamins are found in the unsaponifiable portion of all oils.
The unsaponifiable portion is a small but very important part of the oils, just a few percentage points of the total.
Unsaponifiables
The term unsaponifiable comes from soap making. In the process of soap making, the fatty acids in an oil saponify, transform into soap. These compounds, vitamins, minerals, tannins, plant sterols and others do not become soap during the saponification process. But they remain in cold processed soaps as the unsaponifiable fraction. An alternate name you might come across is the healing fraction of an oil.
This small percentage of the total oil, the unsaponifiable portion is a powerful combination of natural plant protective compounds.
So, back to what makes an oil 'dry' as in dry feeling on the skin.
I have found, through experimenting and research, that oils high in tannins exhibit the dry quality we are talking about here.
Below is a short video on dry oils and butters and the presence of tannins in the oils.
Tannins in Herbalism
Tannins have a firming property when used topically. Tannins are used in preparations harden skin, also stop bleeding, and help wounds heal quickly.
After getting stitches or when a wound is healing, we are advised to keep the area dry as boggy wet skin cannot knit together properly. In herbal preparations, it is tannins that help to tone and firm the skin so that it can heal.
Dry Oils & Skincare
So what does that mean for day to day skincare?
The presence of tannins in oils will help firm and tone the skin ever so slightly. This is ideal when you are wanting a light oil that will not leave an oily surface feel. Especially recommended for people who struggle with oily skin and blemishes as dry oils help to calm overactive skin oils.
Body oils are also a good application as are balms for hands and feet to provide moisture and protection without leaving an oily feeling on the skin.
When making facial oils, combining dry oils with a range of nourishing oils will protect, repair and plump. The aim is to combine dry oils with other rich oils so that the skin is protected but the feel is light and dry.
There are a range of unsaponifiable polyphenolic compounds that contribute to this unique feel. Proanthocyanidins are a type of flavonoid that are called condensed tannins. They are astringent as are tannins. On the skin their action helps stabilize collagen and maintain elastin, two proteins that are critical for the health of the skin's connective tissue.
Examples of Dry Oils & Butters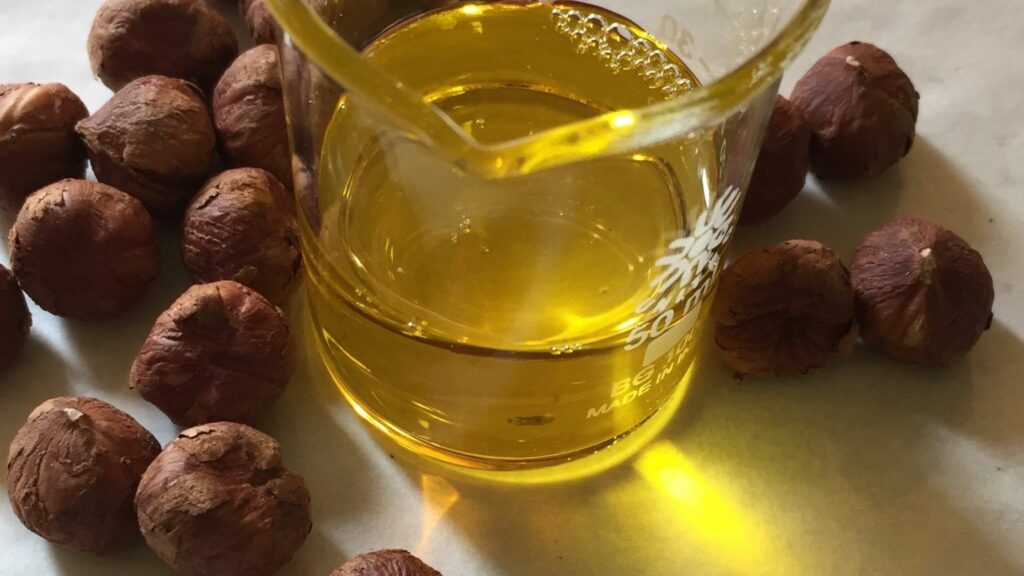 Dry oils can include butters as well. The liquid oils are camellia, hazelnut, grapeseed, jojoba, cranberry and Evening Primrose Oil and others. Among the tropical butters some of the driest lipids I've found are ucuuba, Kokum, kpangnan, mango butters.
Have you worked with dry oils? Leave a comment below.